Filter by Category
Team-based, highly individualized planning process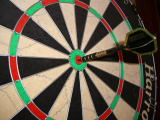 Wraparound 101
with Samantha Lawson Davis

Next session starts Dec 12, 2023 at 9:30 am
**A note on pricing: Please be advised when registering that this course is only free for Lutheran Services Florida Health Systems contracted providers and is $250 for non-contracted organizations. We are unable to list both prices above.**
High Fidelity Wraparound is an evidence-informed practice we use to operationalize System of Care values, typically when providing case management to youth and families. Wraparound is a three day training that will help provide additional tools to implement a team-based, highly individualized planning process to assist youth in reaching their goals. This 101 training is specially designed for case managers, supervisors, and others who plan to move forward with becoming certified in Wraparound. Training cost includes additional hours for remote technical assistance and coaching in order to achieve certification. Agency teams are encouraged to attend. 
The training curriculum is AHCA approved for 24 hours of the case management. Participants will receive one copy of the facilitator manual, CEU's (if purchased). 
After registering for the course via Coursestorm, please visit the Zoom link below to register for a link:
https://lsfnet-org.zoom.us/meeting/register/tZIudeqqrDkuE9yx6n6CHCxkgC7tBUwb_H4A#/registration
(Note: If you receive an error message with the link above please attempt to copy and paste the URL address to resolve the issue.) 
After registering, you will receive a confirmation email containing information about joining the meeting.
Full Course
Wraparound Case Management Series
with Various Instructors

Next available session starts Dec 19, 2023 at 10 am
Welcome to LSF's Health System's Behavioral Health ECHO Initiative focusing on High Fidelity Wraparound Case Management. This program is funded by LSF Health Systems and the Department of Children and Family Services. ECHO is a tele-mentoring program that uses videoconferencing technology to combine brief expert presentations with interactive and practical case presentations from participants. This clinic includes an opportunity to engage in expert-led didactic presentations, present cases, receive real-time case consultation and recommendations from specialists, and become part of a safe, collaborative learning community of practice.
This 8 session ECHO series will build the skills and knowledge of participants by covering topics such as:
What is Wraparound ECHO
Building Natural Supports with Families and Communities
System Partnerships and Collaboration of Wraparound
Supporting Families to Guide the Process
Financing Wraparound in Florida
How to Remain Strengths Based in a Deficit World
Behavioral Health Equity in Service Delivery
Overcoming Challenges with Fidelity to the Wraparound Model
Benefits of participation include:
No cost to you or your facility
Share and learn with other facilities and a multidisciplinary team of specialists
Open access to all references and resources
Sessions will occur the third Tuesday of each month from 10am - 11:30am beginning May 16th, 2023 through December 19th, 2023. Please email training@lsfnet.org if you or others from your organization are interested in participating. We look forward to hearing from you!
If you are would like to submit a case presentation, please submit using the the attached form. General Case Presentation Form (LSFHS)
Who should attend: Case managers, wraparound facilitators, team leads, multidisciplinary teams, therapists, counselors, peer specialists, and other professionals providing/supervisiong direct services to families and children.
Note: Registrants will recieve Zoom Meeting Link by June 16th, 2023 before end of day.